Maze Creator HOME

Preferred version of parents & hobbyists. This is a great puzzle software package, it can rapidly create actives and print them as an educational tool or activity. Change the difficulty to meet the needs of the intended player. Why buy books of puzzles when you can make your own. You can even personalize your own mazes, add photos, names, places, or whatever else you can create.

Mazes are great puzzles for car trips and rainy days!
The HOME version is right for families, libraries, schools, and teachers. Create a printed maze as a great learning activities. Maze Creator products are used by educators world wide. Mazes help promote good hand-eye coordination. Your children can work on mazes during long travel or on rainy days. A great way to deal with, "Mom, I'm bored.

8+ Template Styles & 14+ Tilers, great flexibility
Customize Maze Shape manually or with Masks
On-line Template, Mask, & Tiler galleries
Print Multiple unique mazes w/ solutions automatically
Add Text & Graphics to your maze in 3 separate layers
Mouse gestures (short cuts) to improve productivity
---
What can this puzzle software do?
This horse head maze is an example of mazes that can be designed/created.
This maze only took 5 minutes to create with this puzzle software.
Let your imagination run wild. This is an incredible time
savings for desktop publishers. The solution will be automatically created!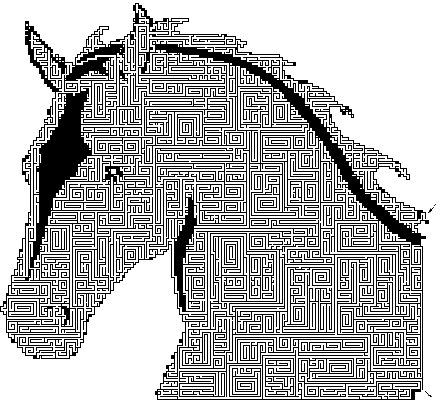 Try one of the free puzzles in the download area, or download the software to create your own mazes!
---
Do you want to quickly and easily
create your own puzzles?
In a matter of minutes, these mazes were created with Maze Creator PRO. The output was then compiled into a small 12 maze booklet for Easter. There is also a page at the end with all twelve solutions. You can view this example by downloading the Easer Maze from the downloads area.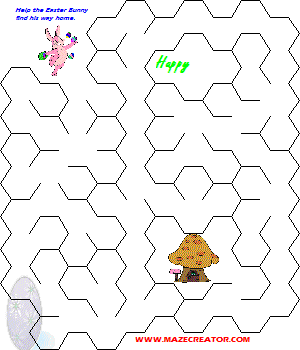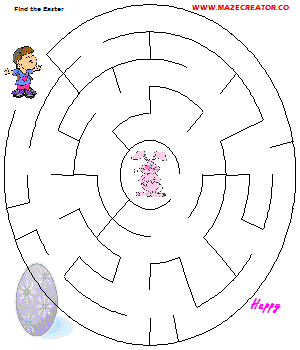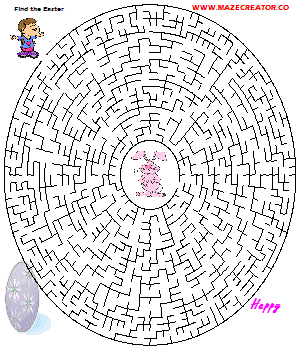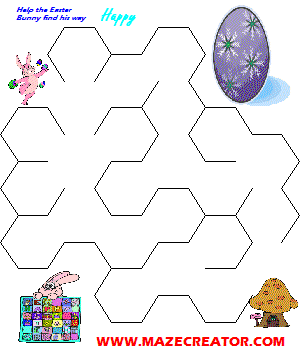 ---
Brief List of Features by Product
<See the full list>
PRODUCTS:

Latest Version
1.90
1.96
3.64
1.70
Template Styles
2
8+
8+
8+
TILERs INCLUDED
1
14+
14+
14+
Template Functions
YES
YES
YES
YES
Maze Template Layer
YES
YES
YES
YES
Add Text to maze
YES
YES
YES
YES
On-Line Template & Mask Galleries

YES

YES
YES
YES
Print Multiple unique mazes w/ Solutions
YES
YES
YES
YES
Multi-level UNDO

NA

YES
YES
YES
On-Line TILER Galleries

NA

YES
YES
YES
Import Images into maze
NA
YES
YES
YES
Export Maze & Solution to BMP, GIF, TIF, EMF, Clip-board
NA
NA
YES
YES
Support Alpha Blends
NA
NA
NA
YES
Control "Relative Direction" Maze Generation algorithm
NA
NA
NA
YES
Draw your own solution
NA
NA
NA
YES
Multiple BMP, GIF, TIF Export w/ Solutions
NA
NA
NA
YES
Commercial Publishing
No Maze Creator Reference required
NA
NA
NA
YES