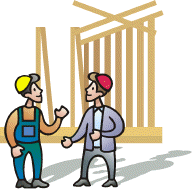 Under Development....
Maze Creator development is always looking for your ideas. We have some we are working on in the background, but would love to hear your ideas. Please let us know what you would like to see added in the future.
Also, Maze Creator could use your help in future projects to improve the Maze Creator line. We are looking for technical writers, educators, graphic artists, various designers. If you are interested in trading your services for a life-time of gratitude, immortality, and credit on the world leader in Maze Creation, please contact us at mazecreator@mazecreator.com with your skills and we will let you know what we might have available. Some tasks we can pay a small fee in exchange for services as well as to give by-line credit.